Did you know Changes City Spa will donate 15% of your party* total to a charity of your choice?
Have a Bridal or Group event coming up? SCHEDULE WITH CHANGES CITY SPA TODAY!
*parties 5 or more
Plan your next group event with
Changes City Spa!
Interested in planning an event? Try something new and invite your guests or employees to Changes City Spa for a relaxing and fun treat that's sure to be enjoyably different!
We can customize any of our Spa/Salon services to create a fabulous event for you and your attendees, from room rentals to customized Packages.  Have a Bridal Shower/Luncheon, Bachelorette Party, Club Meeting, Birthday Party, or Corporate Event coming up?
Make it a memorable one!
Complimentary use of our Conference Room is included with any Private Event.
Room rentals are also available at an hourly rate.  For more information on reservations, contact us.
Imagine an entire team of people dedicated to you (and your friends) for your special day!  Whether it be for your bridal shower/luncheon, your bachelorette party, or "the big day," we want to provide you with the pampering and relaxation you deserve.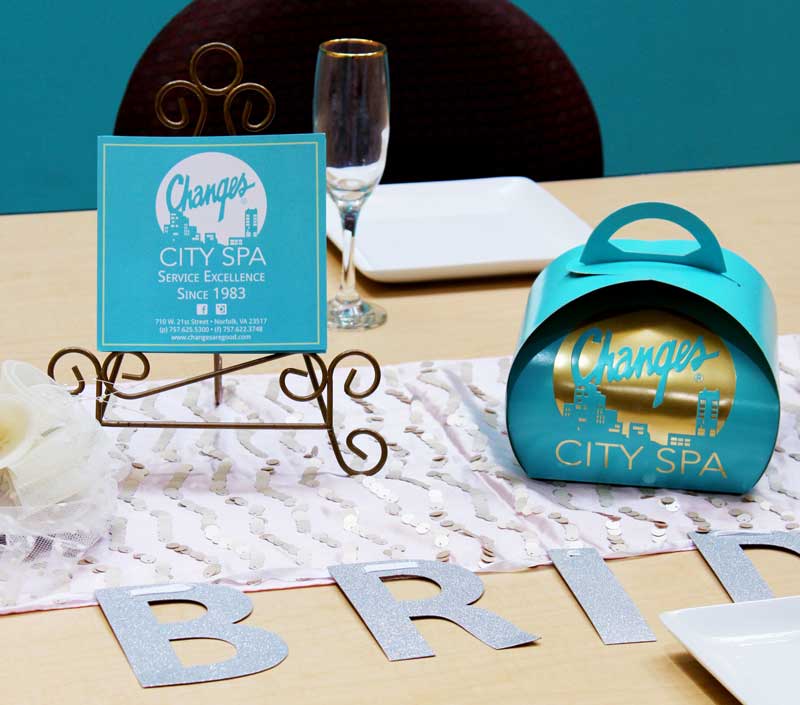 Think about a change of venue for your next corporate meeting.  Getting out of the office allows you to be creative in a new setting and really build your team.  But, how about you take that a step further and reward the team at the same time!