JOIN OUR TEAM
City Spa is always looking for talented, professional people who are serious about a career to join our team.  Not only does City Spa care for its guests in a first-class manner, City Spa staff are treated to first-class training.  Some have trained globally, while others have the global experience brought to them.  By partnering with manufacturers and distributors, City Spa provides in-house education and training from the world's best artists—Vidal Sassoon, Bumble + bumble, Davines, Wella, and Rhonda Allison. If you are looking for a satisfying career creating a memorable experience for our guests, City Spa is for you. We look for people who can show off their talents in hair care, nail care, skin care and massage.  If you are interested in joining our team, please call us at (757) 625-5300 or email your resume to info@changesaregood.com. We are an equal opportunity employer.
GET YOUR FOOT IN THE DOOR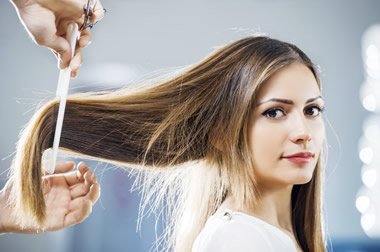 Associate Program
The City Spa Associate Program is a 40-week advanced training program for licensed cosmetologists. Associates are partners—not assistants—who become career hairstylists. Working exclusively with a dedicated service provider, associates receive hands-on technical training, including cut, color, styling, product knowledge, and customer service. The Associate Program is a 4-part curriculum with each module focused on specific skill sets that ensure a seamless transition from Associate to Stylist.
City Spa provides an environment that encourages learning and growth through coaching and mentoring. We are always looking for potential associates who are passionate about the beauty industry and are willing and eager to be trained and coached.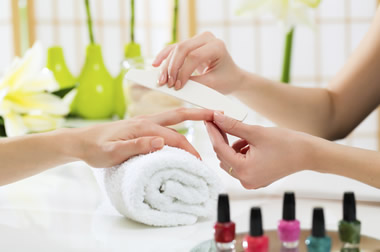 Nail Apprenticeship
City Spa is accepting applications for its nail apprenticeship program. The City Spa nail apprenticeship program is approved by the Department of Professional and Occupational Regulation (DPOR), which issues professional licenses and enforces standards of professional conduct in Virginia. The goal of the City Spa nail apprenticeship program is to create, coach, and grow licensed professional nail technicians. The path to licensure consists of 2000 hours of paid on-the-job training, successful completion of coursework and testing through the Norfolk Technical Center, and passing scores on the DPOR written and practical exams.
If you are interested in joining our team, please complete the employment application below.
APPLY ONLINE
Download the application by clicking the PDF to the right, fill it out and submit it below!
<a href="http://changesaregood.com/wp-content/uploads/2016/06/APPLICATION_FOR_EMPLOYMENT.pdf" target="_blank"><img alt="Download Application" src="http://changesaregood.com/wp-content/uploads/2015/08/pdf.png" width="75px" height="100px"></a><br /> City Spa Application