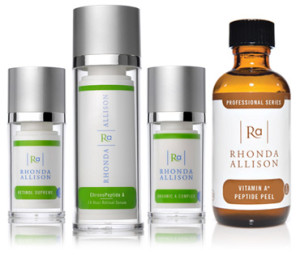 THE MISSION OF RHONDA ALLISON & COMPANY IS TO BRING HONOR AND INTEGRITY TO THE PROFESSION OF AESTHETICS.
They are committed to excellence for the growth and enhancement of aestheticians. Further, it is their promise to bring each and every client's skin to its optimum potential for health and beauty and provide continued support, service, and information. Forerunners in science-based skin care, Rhonda Allison products are a natural selection!
They are a professional skin care company that offers not only cosmeceutical skin care products to licensed aesthetic facilities, but extensive education and services as well. Not just another mainstream cosmeceutical line, a choice that was made in order to bring more active formulas to the market requiring professional guidance in its use and application of the RA Systems, the Rhonda Allison difference lives up to its reputation as a leader in this field.

Jane Iredale is the president and founder of Iredale Mineral Cosmetics, a company she founded in 1994 which brought the mineral makeup line jane iredale to the aesthetic industry. She was the first to supply this industry with a line of makeup that had skin care benefits.
She was inspired to develop a makeup that was good for the skin by her career in the entertainment industry where she saw actresses and models struggling with the ill-effects of the many kinds of makeup they wore. Her experience in working with women whose careers depended on a clear complexion allowed her to see how skin disorders and sensitivities not only threatened careers, but also destroyed self-confidence.
Jane has always thought of makeup as an essential part of a woman's sense of well-being and she wanted to make that easy to achieve.  That's why her mineral powders are a foundation, powder, concealer and sunscreen all in one, and why every product in the line is multi-functional.  Her goal is to make products that look good, feel good and are good for the skin.  Products must be easy to apply, as well, so that a woman can be her best in the shortest amount of time.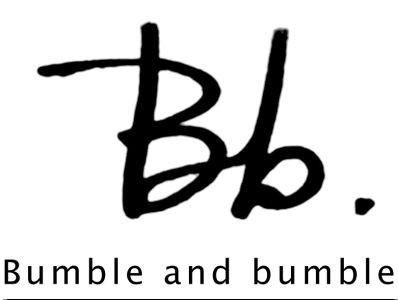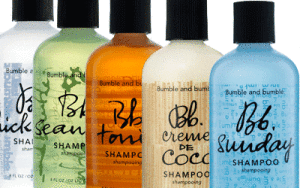 Bumble and bumble began as an NYC salon where they clipped, colored and styled their way into prominence with a legendary editorial team, a strong design ethic, a Network of like-minded salons and extraordinary products (coveted by hairdressers, actors, models, and beauty junkies worldwide); to this day cultivating creativity whilst remaining deeply and passionately dedicated to the craft of hairdressing.