Great Lengths
City Spa offers the highest quality hair extensions available today. Great Lengths can provide solutions for thinning hair, adding volume and thickness, and adding color or highlights to your hair without damaging your own through the bleaching process. Great Lengths Extensions can also incorporate trendy, fashion-forward colors without the extreme maintenance required to upkeep them. Creating more length in just a matter of hours, Great Lengths Extensions make the awkward, in-between growing process bearable!
---
Thinning Hair
Added Volume
Highlights
Fashion Color/Length
Length
---
Great Lengths Extensions are 100% unprocessed, human hair. To provide you a wide array of colors, Great Lengths uses a technique that prevents any damage occurring to the hair as experienced from typical bleaching or color stripping. Great Lengths extensions can last 4-6 months and can be cut, colored, and styled just like your own hair.
City Spa's Certified Great Lengths Technicians are trained in a number of techniques including:
Great Lengths APPS; a more temporary solution.
Cold Fusion Bonding
Thermal Bonding
No-Braid Sew Ins
Home Care
As with any specialty service, at-home care is especially important and will help extend the life of your Great Length Extensions. After application, City Spa will provide you products to use at home to care for your new look.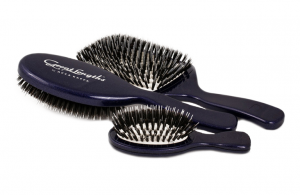 ---
Call to schedule your in-salon consultation with a
Certified Great Lengths Technician.